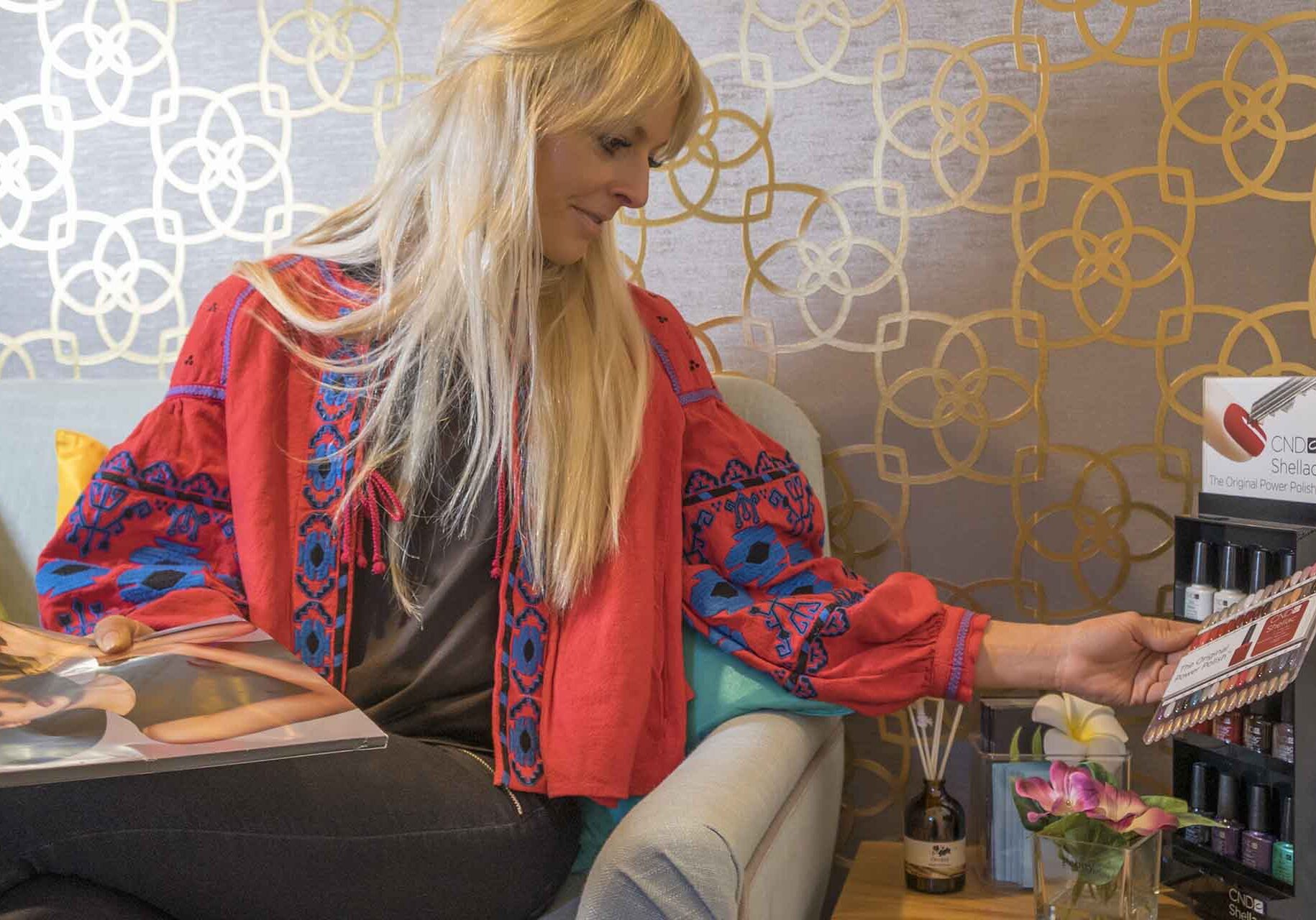 Nail Treatments
Express Manicure /  Pedicure

An Express Manicure is perfect for when you're on the go. Nails are shaped, filed and buffed to perfection. Cuticles are pushed back before hands are moisturised. Choose from a large selection of OPI and Essie nail polishes.
Spa Manicure / Pedicure

Get the spa feeling at a fraction of the price with our Spa Manicures. Your nails will be shaped, filed and you cuticles will be tidied followed by your nail plates being buffed. To make you feel completely relaxed your hands or feet will be exfoliated with a scrub and a hot towel. You can choose the spa manicure or spa pedicure options with either normal or gel nails. To finish off your spa experience there will be a hand and arm or foot and leg massage. Come visit Beauty Lodge Spa for a beautiful, luxurious pampering experience.
Gel Nails

Manicures may not be for everyone. No matter how great they look when finished, they can chip. Enter the gel nail manicure - a groundbreaking technique that uses gel polishes that get 'cured' under UV lights. The result? Shiny, strong nails for up to three weeks and no drying time! Choose from over 80 CND Shellac and Gelish nail colours.
Paraffin Wax Treatments

A Paraffin Wax Treatment is used to soften and soothe skin, it is mainly used on the hands and feet. Depending on which treatment you choose, your hands or feet will get submerged in warm liquid wax and the wax will then be removed after it has been allowed to harden. The result will be highly moisturised hands, feets, nails and cuticles.
Treatments
Price
Manicure
File & Varnish
£15
Paraffin Wax Hand Treatment
£18
Spa Manicure
£20
Deluxe Spa Manicure & Paraffin Wax Hand Treatment
£30
+ French Polish
£3
File & Varnish Gel Polish
£20
Gel Spa Manicure
£25
Deluxe Gel Spa Manicure & Paraffin Wax Hand Treatment
£35
Gel Removal & Nail Tidy
£10
+ Removal of Gel Polish
£5
+ Gel French Polish
£5
Pedicure
File & Varnish
£18
Paraffin Wax Foot Treatment
£22
Spa Pedicure
£28
Deluxe Spa Pedicure & Paraffin Wax Foot Treatment
£38
+ French Polish
£3
File & Varnish Gel Polish
£25
Gel Spa Pedicure
£33
Deluxe Gel Spa Pedicure & Paraffin Wax Foot Treatment
£43
Gel Removal & Nail Tidy
£10
+ Removal of Gel Polish
£5
+ Gel French Polish
£5
Combinations
Spa Manicure & Spa Pedicure
£43
Gel Spa Manicure & Gel Spa Pedicure
£53